Meet Emily Hess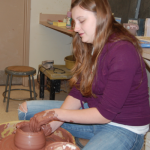 Thanks to the Open Campus program, Penn Manor senior Emily Hess is able to take five classes instead of the normal four allowed in a block format. She is able to pursue her interest in ceramics and also hold down a part time job while keeping up with her schoolwork.
Emily enrolled in the three Open Campus courses: Honors Government and Economics, Honors English 12 and College Prep Physics. She takes College Prep Statistics and Independent Study Ceramics at Penn Manor High School. Staying in touch through frequent emails has helped Emily feel connected to her virtual teachers although she wishes that the classes could meet in person once a month.
Emily is glad she signed up for these new online courses.
"I enjoy being able to go at my own pace. The Open Campus classes give me more freedom. If I have to work late one evening, I can adjust my classwork schedule. I feel that these classes are preparing me for college where I will need good time management skills."
Emily acknowledges that this type of learning isn't for everyone.
"Online classes are not an easy way out. You need to be independent and motivated and ready to work hard. I spend more time preparing for these classes than I would traditional classes, but I can do it my own pace and when it is convenient for me. You definitely can't procrastinate!"
Meet Tori Kager
Open Campus courses provide Manheim Township senior, Tori Kager, the flexibility to pursue her passions: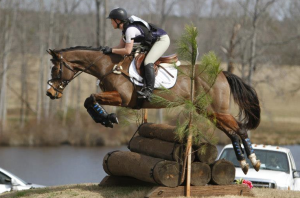 "Without the Open Campus program, I would never have been able to pursue my passion for horses by working for two different international eventers. During the 2012-2013 school year, I enrolled in English 12, Civics and Economics, and Global Perspectives. With frequent email and/or Moodle message correspondence, I never felt out of touch with my teachers. Because my class work never required me to be in any specific location, I was able to spend the months of February and March in Aiken, South Carolina to train and compete in the equestrian sport of eventing. The flexibility of the virtual class schedule allowed me to spread my work in whatever way I chose; some weeks, I completed all assignments on my day off but other weeks I spread my work across a few evenings. In the end, the Open Campus program has proven itself to be an invaluable opportunity to allow me to pursue my passions while also completing my high school education."
Pictured is Tori and her horse, Avi, competing at an event in Georgia in February 2013.