Dozens of partner district teachers have come together to design, develop and teach Open Campus courses. Meet a few of the outstanding teachers and read about their perspectives:
Gordon Eck – Social Studies Teacher, Penn Manor SD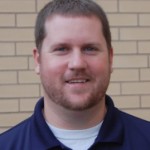 I have been pleased with the Gov/Econ course's initial offering this year through the Open Campus Program. The online class format has certainly been a learning experience for me on a daily basis as I believe it has for the students participating in it. Some of the benefits that it offers to my particular students are that it offers a lesson in time management and requires them to be more assertive in self-advocating for their own education. By having deadlines for assignments, but not a set time in the classroom, the students are forced to learn how to budget their time and complete their coursework. Because I do not see them face-to-face on a daily basis students have no choice but to ask questions and initiate contact with me when they need assistance or further understanding. In this respect it builds their communication skills through technology in a more formal manner which is important for 21st Century skill-building.
I also believe that this program is beneficial to students across an entire range of ability. Advanced students are challenged to learn in a new way and have a vast number of resources at their disposal through enrichment activities, while students that struggle in traditional classes are given a new avenue to find their strengths and improve their weaknesses. More importantly, skills like time management, communication through technology, and problem solving, all of which are strengthened in the Open Campus program benefit students across the entire spectrum.